The Dating Site for serious singles
Matchfinder Online Dating site for New Zealand Singles.
Join for free Find a partner.
100's of people in Your area New Zealand.
Join For Free – Nz Dating Site.
Here's how Matchfinder works
Matchfinder is one of New Zealands's most established and successful online dating sites. We cater for real New Zealanders who are looking to find genuine partners via online dating. If you're serious about finding that special someone, Matchfinder can help!
Real Members
All of our members are manually checked and approved by our admin staff.
Search Members for Free
Look for your ideal partner, Search by age, location and Gender
Are They Interested
Join and Flirt with your perfect match for free! Join today.
Get to Know Them
Upgrade your membership enjoy unlimited contact with any member you like!
Matchfinder NZ is totally For New ZealandManaged independently.
The Online Dating service is for Genuine New Zealanders looking to Find genuine partners for relationships
Matchfinder's Dating Sites are for people that are serious about Dating other genuine singles, we provide a fast site with an easy to use un-complicated interface,
Try Matchfinder today for Free, meet the person of your dreams.
Online Dating Site: Nz Dating Site.
What our customers say
I henry, kindly request that my matchfinder account to be removed as I have already found a partner. I have enjoyed the site very much and I will do my best to inform my friends to sign up for it and hopefully they can find their perfect partner as well. thank you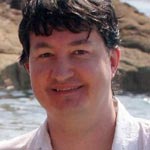 Hi Guys Could you please remove me from this site because of this site I have managed to find a very special friend. Thankyou very much and I have recomended this site to my friends. Regards Mark
Thank you for a very practical site. Thank you for a well put together site, which is is secure and not hard to use. I would like to have my profile removed as, with your help, I no longer require to have it on site.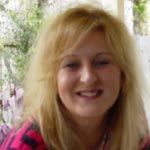 Thanks your site has opened up my heart all over again!
I have met a wonderful lady i will be sharing my life with. I have enjoyed my time on your site it has been exciting and thankyou for promptly answering any of my enquiries
I have found a partner and do not wish any further flirts or communication of any kind. thank You. The person I have teamed up with was found on this site, we have made arrangements to marry in the new year.
Yes I would like my profile removed, and will not be renewing my membership. I have meet someone through Matchfinder, and we are currently enjoying getting to know eachother.
Chino: Queensland: Gold Coast
Please remove as i'm not in the loop overseas, Thanks for a great service and easy website to navigate. Have a safe one regards –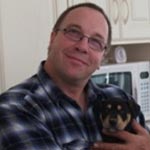 Hello there please remove my profile and cancel my subscription, i have met someone now and i thank you.